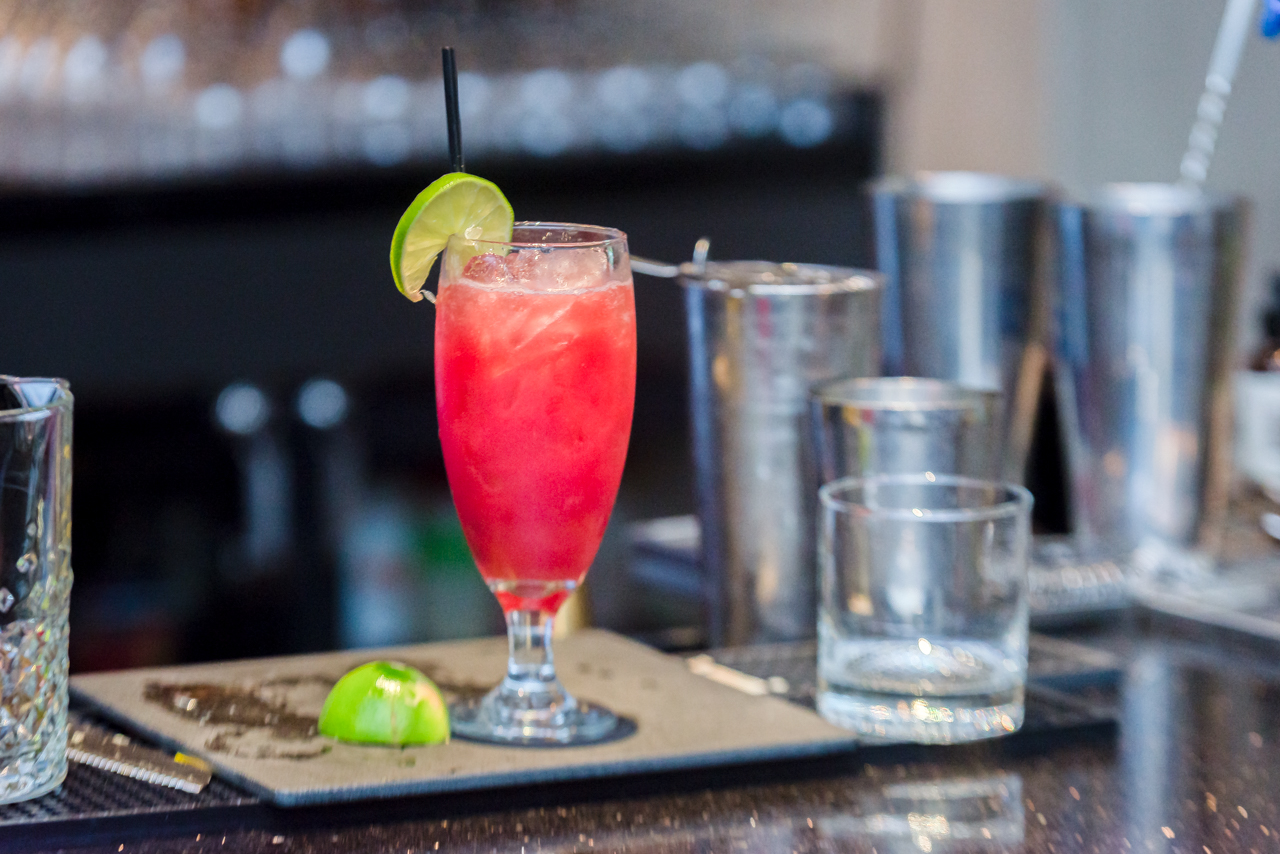 For all you Alabama fans!
Ingredients:
1.5 oz Desire Vodka
1/2 oz El Derado Rum
1 oz Pomegranate
1⁄2 oz Lime juice
Craft:
Add all ingredients into shaker. Fill shaker with ice and shake like a linebacker. Strain into pint glass. Fill glass with ice. Garnish with lime wheel. Cheer roll tide roll!