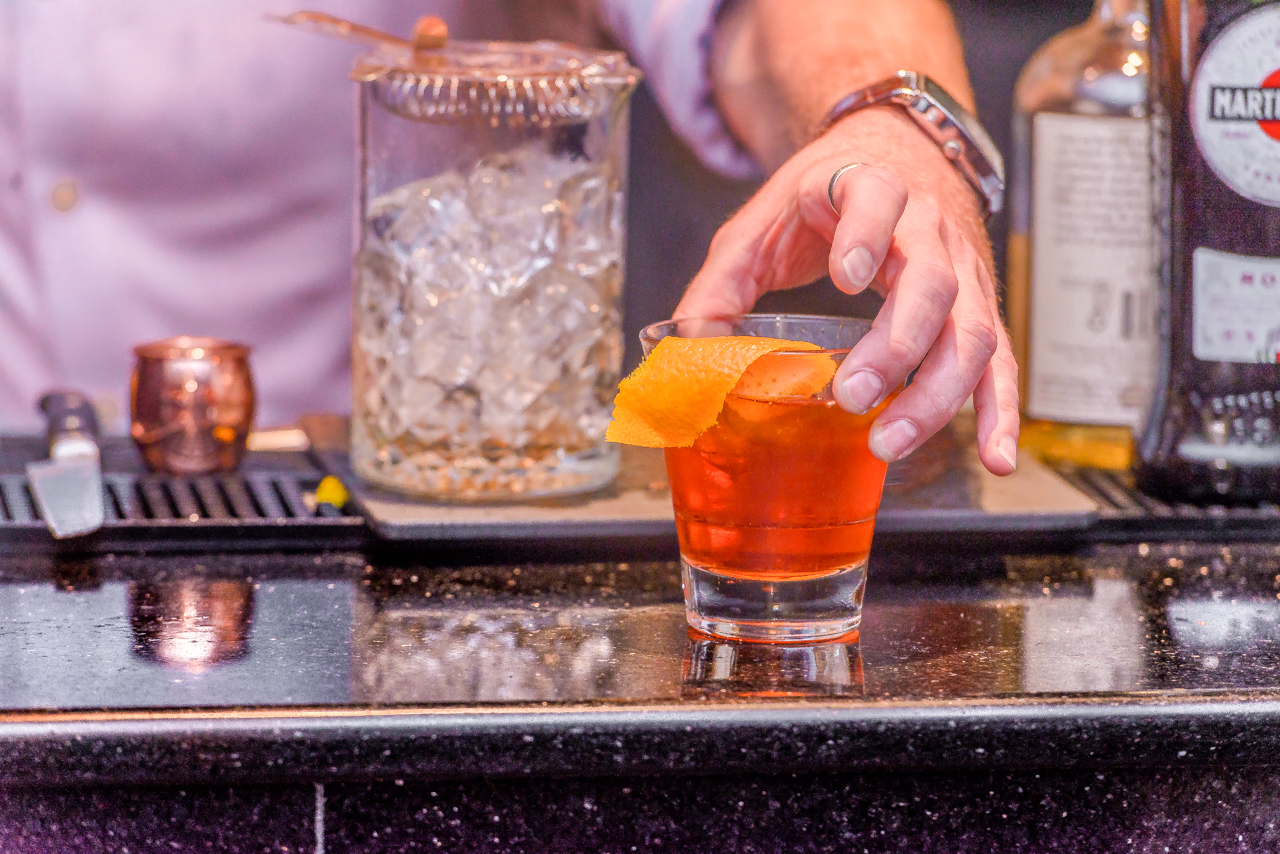 For all you South Carolina fans!
Ingredients:
1.5 oz. Lass & Lions Unwind Vodka
1 oz. Aperol
1 oz. sweet vermouth
2 dash orange bitters
 
Craft:
Add all ingredients into mixing glass, fill with ice, and stir for 15 seconds. Strain into rocks glass and fill with ice. Garnish with orange.