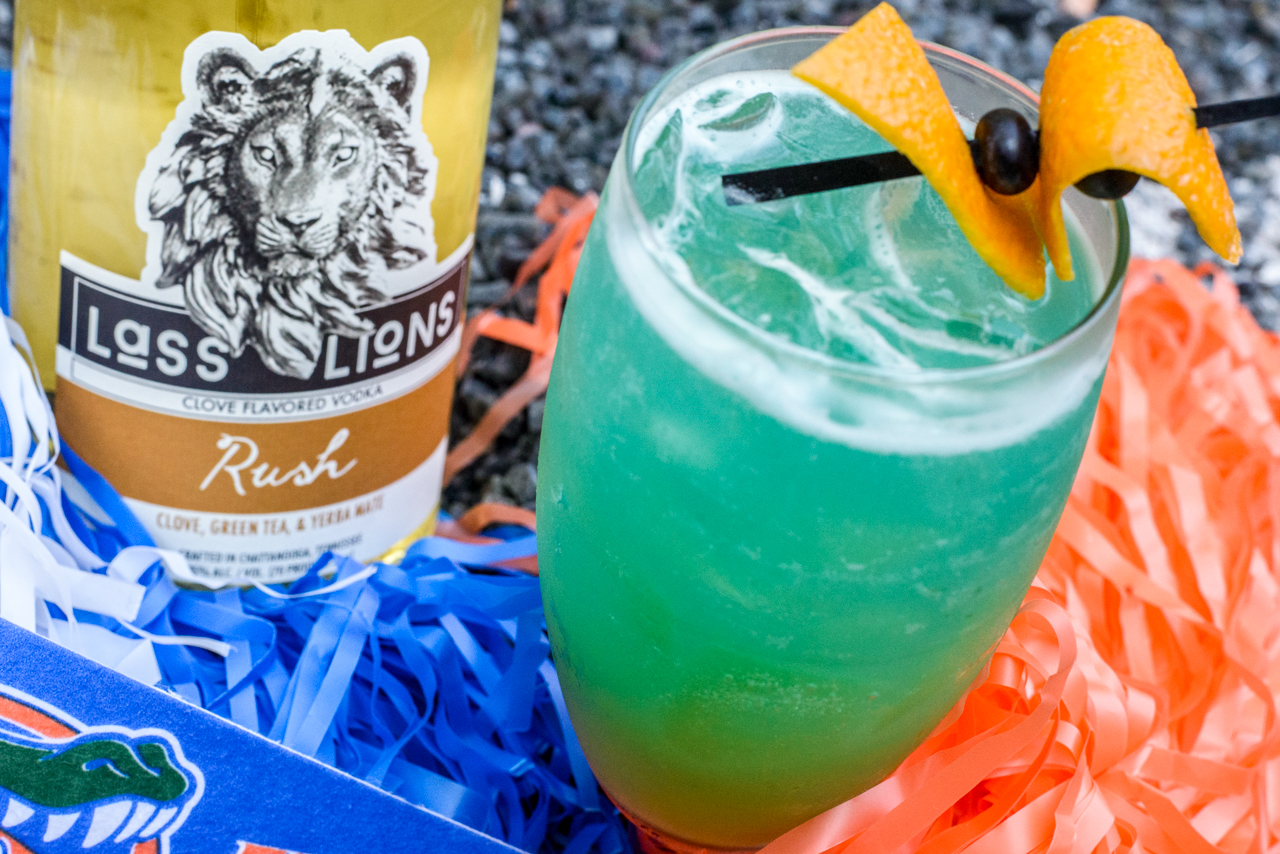 For all you Florida fans!
Ingredients:
2 oz. Lass & Lions Rush Vodka
1/2 oz. banana liqueur
1/2 oz. blue curaçao
1 oz. pineapple juice
1/2 oz. lime juice
Orange Juice
Craft:
Add all ingredients in shaker, fill with ice, and shake. Strain into glass, fill with ice, and top with orange juice. Garnish with orange peels and blueberries.